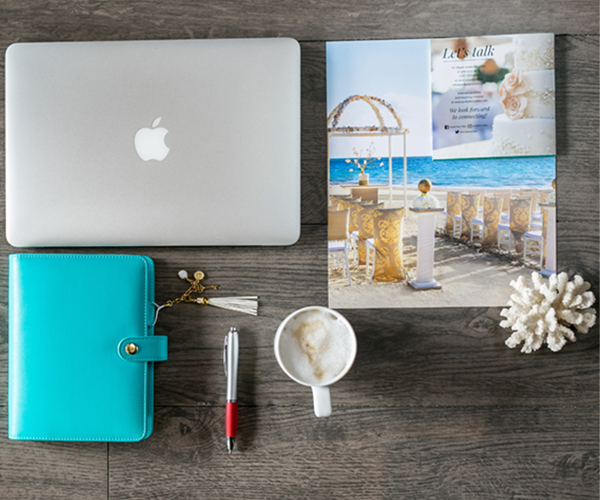 Aruba Fairy Tales wishes you warm congratulations on your engagement and decision to marry. We know this is an exciting time in your life and we believe it is our duty to see the planning and execution of your wedding is a wonderful memory, filled with love and joy and of course, stress-free.
For more than a decade we have been facilitating beautiful and fabulous events from the simplest Renewal of Vows to the most detailed and elaborated nuptials. Whether choosing an eloquent beach ceremony or a sophisticated event requiring reception, musicians, photographers and all accoutrements, you will find Aruba Fairy Tales is well experienced in every aspect of tying together all the elements that create an affair to remember. We are here to make your special day and all those leading up to it, as fun and enjoyable as possible. Remember, for you, the prospective Bride and Groom, it is all about the romance; so relax and leave the details to us.
As you may already know, Aruba has many superb locations for your Destination Wedding. Our vast experience in wedding arranging has resulted in a list of great venues for bare-foot-elegant beach receptions and locations with breathtaking views, which will provide fantastic backdrops for your wedding albums. Our talented and dependable service providers collaborate with us in all aspects of your wedding requirements.
Aruban laws allow couples the option to get legally married on the island. This, what we call here, the civil ceremony, is only performed at our Town Hall, a spectacular and historical monument for civil ceremonies. A process is to be followed and paperwork to be filed, which we detail on our site. Here you will find our services invaluable. You can always opt to do the civil ceremony -the binding and legal part- back home and just have a symbolic or spiritual ceremony here in Aruba. Most couple chose to have this performed on the beach around sunset time. You can also have both ceremonies done, on same day or separate days.
We at Aruba Fairy Tales offer full service wedding planning management, including coordination and making all arrangements with vendors, like musicians, florists, decorators, transfers, beauty specialists, including church wedding booking with required paperwork and appointment with priest. Our preferred method of communication is by emails and skype meetings. We also meet in person with couples visiting the island for a free consultation, we show them around the options available based on their wishes. Before the day of the wedding, we always have our Meet & Greet session with the couple to go over all details and timeline once more to ensure everything is according to plan. Finally when the big day arrives, our team will execute the event as planned, starting in the morning till end of reception, making sure that all guests are enjoying the wedding celebration together with the newlyweds. The last part is not necessary for couples arriving from a cruise ship or for couples only doing a simple ceremony.
So the next step to start planning your wedding with us, after viewing our gallery filled with gorgeous photos to envision your dream wedding here in Aruba, is to fill out and send our form in the "Contact " section. After receiving your request for a price quotation plus additional information, we will email you our list of services, which will help you formulate what you wish your nuptials to entail. You will find our list to help you personalize and create a wedding package that fits exactly your style and needs.
Once you have contacted us, you will see that it's simple, fun and easy to plan your Fairy Tale Wedding with us.
Please consider your choice and contact us, via e-mail or Skype, to discuss your options. We look forward to help make your special day a memorable one for you both in Aruba. It will be a pleasure and the greatest honor for us to be part in designing one of the happiest days in your lives together.
Indira Maduro, Managing Director